Last week customers were sent the summer term edition of our newsletter, The Password. Below we share some of the highlights.
Best of breed with Partner Programme
The growth in the number of educational technology solutions in recent years is staggering. There are many innovative products on the market, which support every aspect of school life.
WCBS offers a broad set of products but we acknowledge that there are specialist areas where a third party can provide a more functionally rich solution or is filling a niche functionality gap.
For schools to benefit from this growth and variety, however, it is critical that these solutions can seamlessly integrate with their MIS, but it can be increasingly difficult for schools to connect disparate systems.
Our Partner Programme enables schools to benefit from the wide range of products available on the market. We aim to simplify the way in which schools securely manage their information with third party applications while providing even more functionality, data security, less duplication and less laborious imports.
The Partner Programme grants access to best of breed educational software, apps and integration tools to fully equip schools with a total systems package. Click here for the full list of partners and integrators.
The results are in!
In May we sent out our annual Customer Satisfaction Survey, thank you again to all our customers who took the time to respond. The results will help us shape our service model and remain focused on customer needs. There was a wide range of responses highlighting things we are doing well and areas for improvement. Understanding the requirements of our customers is of paramount importance and the feedback from this survey will be used to inform our future planning.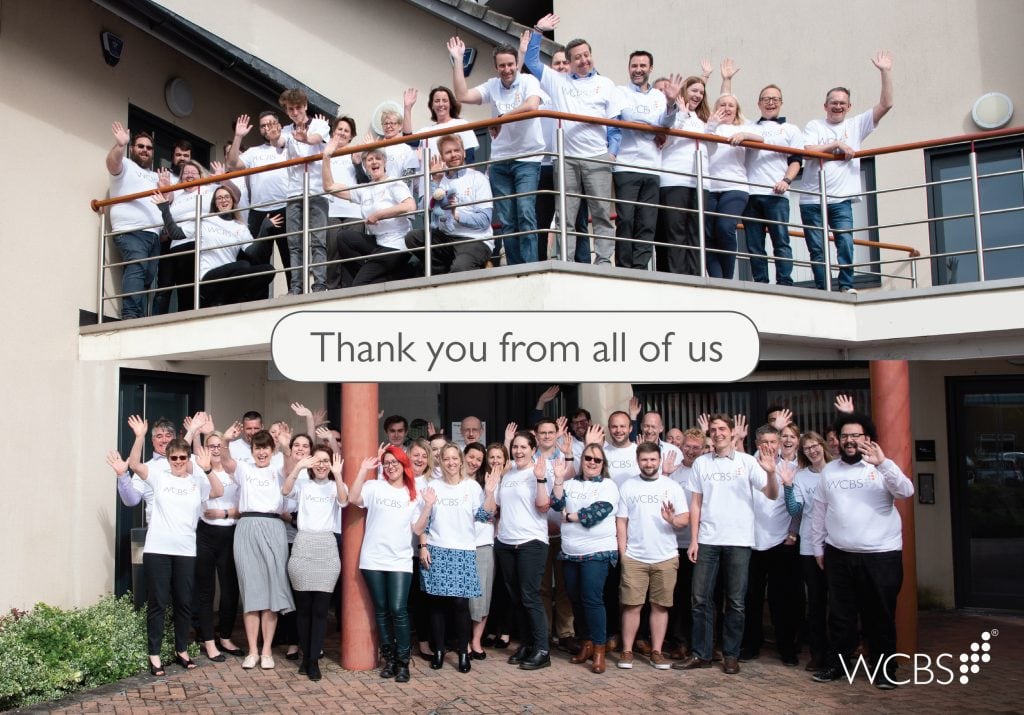 Offices open in China
We now have Yihe (益和) supporting our schools in China, providing account management and local helpdesk support in both Mandarin and English, who are assisted by our knowledgeable support team here in the UK.
David Liu, Technical Support Manager at Yihe, handles all the HUB support tickets coming from WCBS customers in China, as well as helping to run HUB demonstrations. Yihe Marketing Director, Aaron Wu, has produced WCBS product information and case studies in Chinese to make sure that everything about our products is understood.
Yihe even has its own Chinese website. We are now well equipped to handle the increase in business coming from China without the constraints of time zones and language.
Get to know WCBS
This term we introduced our Academic Business Analyst, Kerrie Watkins, who is integral to shaping the future of our products, which according to Kerrie, is 'an exciting challenge'. Also featured in this issue is Developer, Stephen Branley. Stephen has been with WCBS for more than a decade and his primary role is for the development and maintenance of passFINANCE.
Conferences and Events
We will be out and about as usual during next term, exhibiting at conferences and events. If you are attending the first two of the Autumn term, stop by our stand and say hello, or even watch a product demonstration.
IAPS 26th – 27th September QEII Centre, Westminster – Stand 18
HMC Annual Conference 30th September – 2nd October Intercontinental London – Stand 83
To register your interest in attending a future meeting in your area, please contact your Customer Account Manager or email sales@wcbs.co.uk