Annual sponsored event at South Wales course enjoyed by all who attended regardless of scores!
Thanks to all of you from around the world for attending this year's event. The course was as challenging as ever and the weather was just about perfect for golf.
As usual, the battle was on for the sought-after prizes, and there ended up being some fine scores.
Well done to our winners:
School Player top score – John Gwyn Jones (34 points)
Runner-up – Ken Battye (32 points)
Sponsor prize – Richard Gaskell (ISC – 35 points)
Longest Drive – Danny Clarke
Nearest the Pin – Mark Jones, including the Odyssey putter donated by John Gwyn Jones
Team Prize – Team Bilboe (Steve Bilboe, Laurie McLellan, Danny Clarke and Adam Drew)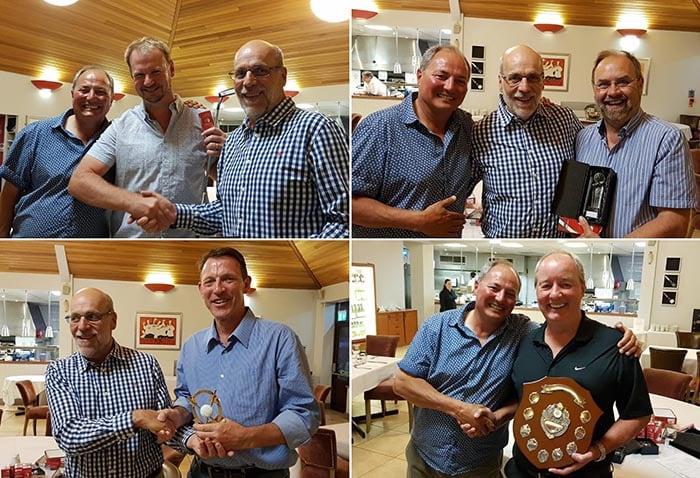 For the record, the Texas Scramble on Thursday was won by Team Tony with 49 points (66 shots only) – Tony Child, Tony Fitzgerald, Mark Jones, and Adam Drew.
Looking forward to 10th Anniversary
Next year is the 10th Anniversary of the event at the Vale. We plan to make this special, so are reviewing the concept and format of the event. We may well hold it on the Lakes for the Competition Day to enable a wider range of players, and comments on this would be welcome. The package deal for accommodation, evening meal and golf will still represent good value compared to what many overseas players experience!
We hope that everyone will be with us for the 2020 event and look forward to seeing you around the world in the coming months.
Tony Child, on behalf of the sponsors – ISC Research, TIC Recruitment, Warwick Mann International, WCBS, and Finalsite.