In this blog, WCBS Sales & Marketing Director, Stephen Bilboe considers how HUBmis will redefine expectations of cloud native management information systems.
Covid-19 is not a domestic issue, but a global one, and the dedication and commitment we have seen across the community has been incredible. The way independent schools have focused on delivering value to parents and education to their pupils has been nothing short of amazing. This truly shows the adaptability, versatility and experience that our leading independent schools offer.
Years' worth of technological adoption has taken place in a mere matter of months, with lessons, appointments and meetings all being delivered online. An unexpected by-product of this unprecedented situation seems to be a shift in mindset and a greater understanding of those and the environment around us. As children interrupt 'important meetings' and we catch a glimpse into people's lives outside of their profession, a human element comes to the fore and I for one look forward with a renewed sense of optimism and perspective.
At WCBS, we have adjusted to remote working well, maintaining (and in some cases improving…) productivity, continuing to provide a high-level service to our schools, as well as crucial work behind the scenes to deliver our next generation, cloud native management information system, HUBmis.
HUBmis will officially launch in Autumn, however in the meantime you can take a look at a number of videos on our HUBmis Sneak Peak page, which includes information on both the technology stack and user interface.
The system will set new standards, specifically around: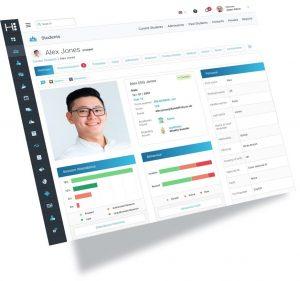 User interface and experience
User experience (UX) and user interface (UI) have been at the heart of our product design process. Resulting in a beautiful product, that is consistent, intuitive and a joy to use, across any internet enabled device.
Cloud native technology
Designed specifically for Independent and International Schools, HUBmis uses the latest technology to deliver a best in class, next generation solution, providing a gold standard in security, architecture and user experience.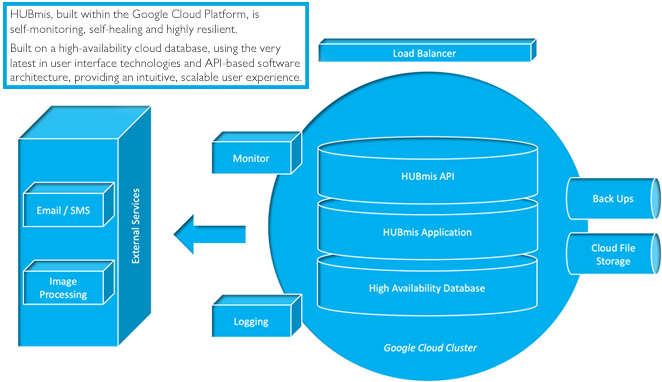 API and integration
Built on API, HUBmis will not only ensure data integrity across your chosen systems, but allow for deeper integration than currently possible, opening up new possibilities within the EdTech space.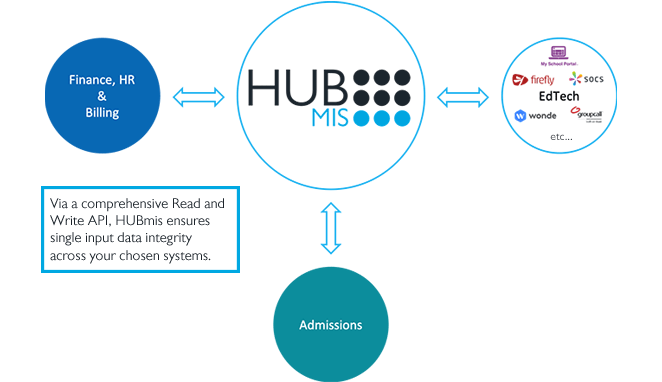 HUBmis is designed to be enjoyable to use, and it requires minimal training due to its intuitive nature. It will streamline processes throughout your school, enabling you to focus on what is important – delivering outstanding education.
To learn more

 about 

HUBmis

or book a demo please

 

get in touch

.