Technology moves so fast these days, you can buy yourself a brand new Smart TV, and within 5 years a newer model is available with more features.
I joined WCBS over 5 years ago as part of the Support Team. When I first came in, I remember the company CRM had only just changed, and there were a lot of pushbacks to changing the process. It's only natural, as humans, our instinct is to reject big changes, and if anything is outside of our comfort zone to avoid inviting it in.
As I didn't have the knowledge others did of the previous CRM system, I had to base my starting experience with the company on the new tool. It made me, as an individual, more open to exploring hurdles, finding ways around problems, and embracing the processes.
5 years on from this, and myself and the CRM are still friends, but I have now discovered more gaps: features which could enhance my working ways that just don't exist. Part of it, is within this timeframe our actual way of working has adapted and changed, but the CRM has not. It's like trying on a pair of jeans which may have fitted you a couple of years ago, but two lockdowns later the jeans just haven't changed with your body.
WCBS is currently producing Technology ahead of its time: it's cloud native. If our software were a pair of jeans, it would not only be able to grow with you, but it would keep up with all the new trends too. It's agile, flexible, and intuitive.
Cloud Native technology is ahead of its time, and let's face it cloud-based has already had a few years on the track, so is already past its peak of interest. Technology for me is all about longevity, and being cloud native allows WCBS to use better approaches to updating software, which in turn means less downtime.
I speak to schools every day, and so understand exactly how important it is for you to have the access and ability to make changes at whatever time suits you. With schools now back from the summer holidays, many internal departments were tasked with the gruelling preparation for this academic year. A benefit of being cloud native is absolute minimum downtime and outage, the school does not lose any crucial time in preparing sets, classes and timetables as well as information on new starters.
Many of us at WCBS enjoy the technological jargon and details, but the key point I want to drill home is that it is important to be ahead of the pack. Things can become outdated and restrictive very quickly when it comes to technology. Invest in products which will last the course, and that have the ability to meet your needs in years to come.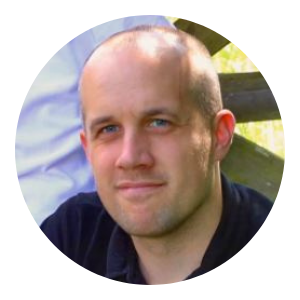 I joined WCBS in 2016 as a support consultant, then in February 2020 moved over to a Customer Account Manager role. I currently look after our customers in the North Patch. If you need anything at all just drop me a line: martin.croad@wcbs.co.uk