Helping busy teachers and managers to engage with continuous Professional Development, Appraisal and School Improvement necessitates a modern, efficient digital solution that fits into very busy school days
We are therefore excited to announce that we have just launched a partnership with SchooliP, the simple to use school improvement solution. The SchooliP mission is to create better personal outcomes for staff and pupils, by providing a joined-up software solution to manage Professional Development & Appraisal, Improvement Planning, and Self-Evaluation.
What makes SchooliP a modern, efficient, and digital solution?
As all progress towards staff review is stored in the cloud, SchooliP turns the appraisal process into a truly paperless workflow, allowing you to manage your evidence wherever you are.
With both the web and mobile app, staff can effortlessly blog with their line manager and effectively upload evidence to support their development.
How does SchooliP work?
Staff within schools want a quick and convenient way to be able to evidence and track their progress. They want to feel that they own and manage their own development and it fits easily into their daily routine.
SchooliP ensures that staff need never lose focus on their own professional development. They are able to gain continuous development by tracking their progress and engaging in an ongoing dialogue with their manager via their phone or the web.
More About SchooliP
With over 15 years of direct experience of supporting staff within schools, SchooliP is used by many hundreds of schools in the UK and across the globe.
Damien Roberts, Co-Founder of Derventio Education commented,

"We are extremely excited to offer WCBS customers the ability to provide better personal outcomes for pupils and staff, through joined-up school improvement, staff professional development, and self-evaluation".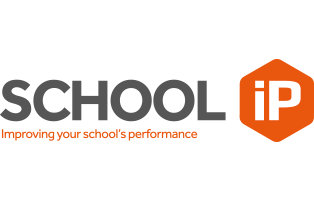 SchooliP makes it incredibly easy to get going with seamless integration with WCBS and all WCBS customers will benefit from a further 10% discount.
We will soon be running a free-to-attend partner webinar with Derventio Education. You can also get more information about SchooliP by visiting their website.