We've been showing off our game changing next gen cloud native MIS for 12 months; what's the verdict so far?
A year ago, WCBS Product Director, Neil Butcher, blogged here about the process of creating our highly anticipated MIS that was about to be launched. It had been a three year journey, and even though we were sure that with all our years of experience with independent and international schools we were delivering a product that would be the best on the market, we still had to wait and see what our customers would say…
Let's reflect…
What has made HUBmis different from everything else?
It's a game changer! HUBmis is next generation, cloud native, Software as a Service (SaaS) that uses the very latest technology in order to provide a 10x better user experience that is more secure, scalable, reliable and intuitive than your more traditional solutions.
Cloud …. What?
Simply put, Cloud Native is the future… Designed, built and delivered specifically for the cloud. This is as opposed to a system designed to live on a server and just hosted in the cloud.
Cloud native technology enables you to outsource and commoditise the infrastructure, allowing you to focus on delivering value added features instead of wasting valuable engineering time on hardware and infrastructure. There is more detail in our blog here.
Security designed today for the future
In today's increasingly security-aware world, business leaders, IT service managers and purchasing decision makers alike demand more than just hand-wringing assurances from a software provider proclaiming that "yes, of course our software is secure!" The cost of exploited security vulnerabilities is high, whether that be from reputational damage caused by bad publicity from a security breach, or potential fines resulting from accidental data disclosure. Schools have by no means been excluded from breaches.
WCBS puts security on the highest level, and this commitment has extended to regular penetration testing whilst developing HUBmis.
Antony Woodhams, WCBS Development Director explains the importance of penetration testing in his blog here.
The User Interface and User Experience (UI and UX)
It is all very well building a product on the perfect platform but if the product is over-complicated and inconsistent then it's all been for nothing, because it's too difficult to use!
That's why we have specialists at WCBS whose sole job is to make sure that HUBmis is intuitive, attractive and quick to use. Every detail of the user's journey has been considered from the initial login through to creating a complicated timetable.
We value the importance of UX so much that we now have an in-house UX researcher on the team.
For more information about the reasoning behind the decisions that have been made, have a read Oli Truckle's blog.
ONE YEAR ON -THE VERDICT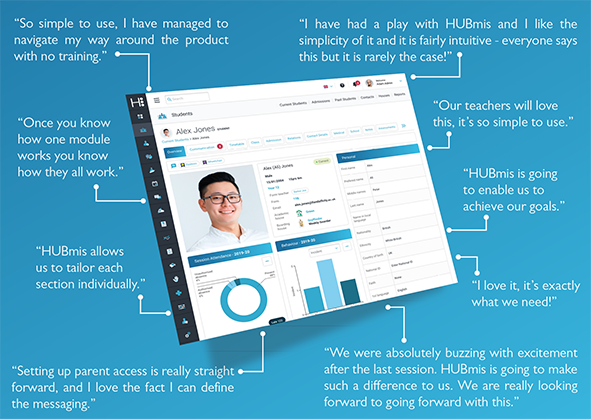 Over 100 releases since launch!
HUBmis is able to be agile due to its cloud native infrastructure.
Over 100 releases, made up of over 1250 tickets have been completed and released since the launch of HUBmis.
These are a combination of bug fixes, enhancements and change requests across the whole estate of the product. They are so small and incremental users won't have noticed them happening.
What about across the globe?
Since our successful launch in China we now have multiple schools in the country enrolled on our Early Adopter programme, with some who went live in September.
For our Chinese customers, we have put HUBmis in the Alibaba Cloud. It is the first cloud native MIS designed for Chinese Bilingual Schools, and we are busy working on our next stage of getting the Chinese translation ready.
Next on the list of translations is Arabic!
And what's next?
The Assessments Module in HUBmis is currently in development, and will shortly be released. As with everything in HUBmis, this module is so intuitive to use. Through a flexible approach, it provides a clear visual representation of your students' or defined groups' progress levels.
The Assessments Module has capabilities to manage both formative and summative assessments, and you can set targets for individuals and groups to refine the progression targets for your subject.
The new Communications Module
Effective communications are a fundamental requirement at any school: they are ingrained in our day to day lives. That's why we've made sure the new communications module looks and feels familiar so it can be picked up and used straight away (just like the rest of HUBmis!).
With merge fields, personalised email signatures, and capabilities to send bulk mailouts or personal messages which can be accessed throughout HUBmis, the communications module is going to revolutionise the way schools communicate.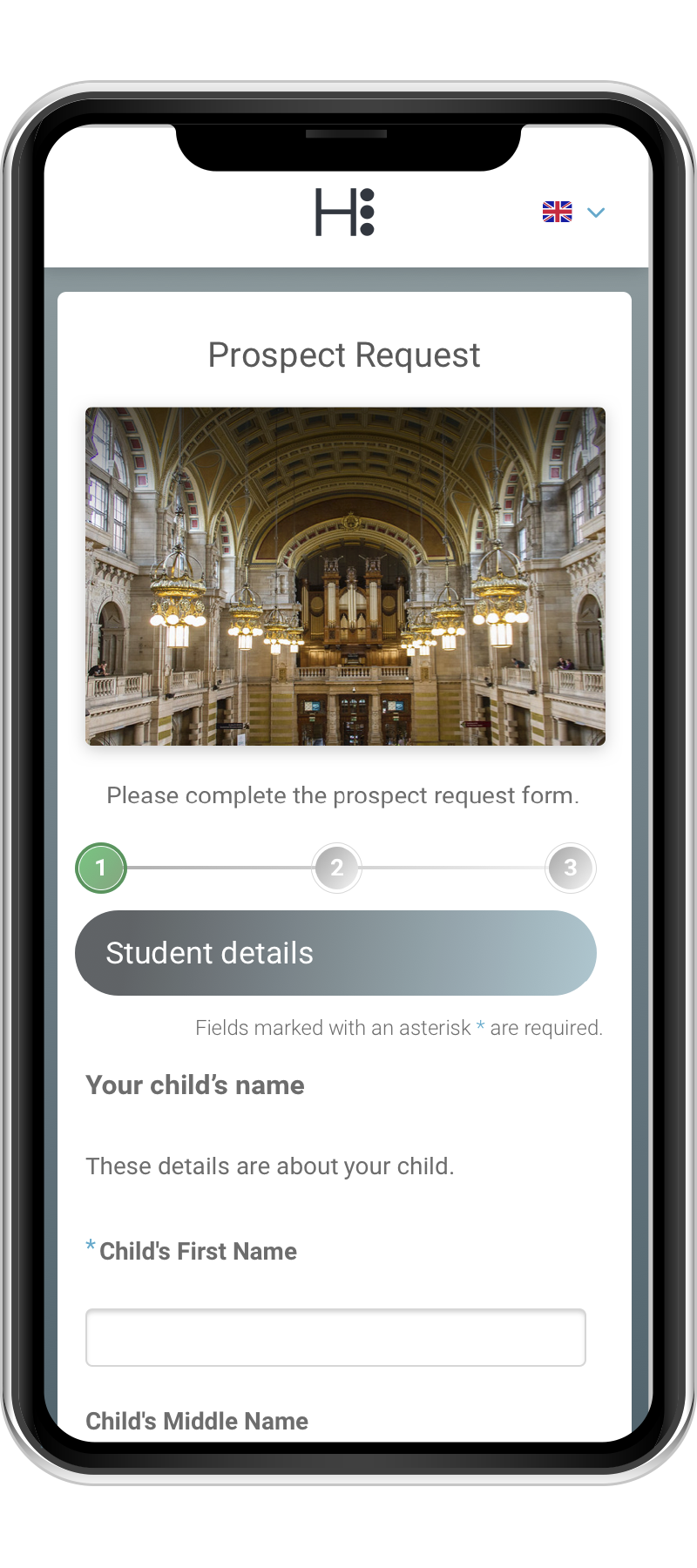 Looking ahead – realise the power of your school's admissions data to achieve a full school.
In May, the HUBmis Admissions Module was launched, with HUBmis users gaining instant access to admissions system within their MIS. Now, HUBadmissions, our stand alone or integrated Admissions solution is nearly here!
HUBadmissions is the cloud native scalable student recruitment and admissions CRM system that will operate the end-to-end applicant journey online, professionally managing the whole process, right through to enrolment. Fully integrated within HUBmis, or a standalone online solution.
Get ready for the big shake up in billing software
HUBincome is the only cloud native income system designed specifically for Independent and International Schools.
We have combined the comprehensive functionality of our reliable passBILLING module with the 10x better UX of our HUBmis platform. All built on a next generation cloud native platform. Available Autumn 2022- learn more here.
The Roadmap Ahead
The best part is, this is just the start… We have a full and open roadmap of features that we will be adding over the coming months. You can view the roadmap here.
The HUB platform will soon not only be home to the most technologically advanced MIS around, but will also offer Income and Admissions systems, which will be available as standalone or fully integrated solutions.
The sky really is the limit with our next generation technology, which has seen over £5m of investment, however we are choosing to keep our focus strictly on Independent and International Schools, within the three core areas of MIS, Admissions and Finance.
Ready to find out more about the Future of MIS? Book a HUBmis Demo!