Delivering outstanding education constantly requires a school to maintain the highest levels of several factors, and two of the most important are the quality of teaching and efficient management of their finances. Managing accounts in independent schools is a complicated process and to address this challenge, accounting software has been developed.
True cloud accounting technology removes the challenges such as costly upgrades, data sharing limitations and slow customer support services that conventional accounting software can create, because with the correct provider, all your maintenance activities are managed, and you don't have to worry about costs relating to system administration, upgrades or server failures. And your school's finances will be well organised, enabling departments to update expenses and incomes efficiently.
1. Improve access, maintain authorisation
Schools can store all relevant data in the true cloud accounting software making it accessible to every authorised person for updating or editing. There's access any time and from any location with an internet connection. This helps maintain good working relationships with suppliers and co-workers because documents can be located and queried invoices and accounts identified with ease.
2. Real-time financial reports
When you store your accounting data in the cloud, you always have an up-to-date view of your financial situation because you can generate financial reports in real-time. This enables you to make informed decisions concerning your school's financial future – at any time.
3. Top level security
Now is the time that schools must be looking seriously at the security of your financial data, especially since headlining events such as Ransomware attacks. With conventional accounting systems, financial data can be lost easily when a computer is stolen or accessed.
True cloud applications guard against these issues and remove this fear by having airtight security measures in place, guaranteeing the privacy and security of your data. The cloud also protects your financial data from natural disasters such as floods and fires, and access is only by authorised personnel.
4. Minimise paperwork
You can manage paperwork in the digital realm and view figures at a glance. This reduces errors and leads to a faster and efficient way of staying updated on your finances. You are able to minimise mounting paperwork relating to receipts, invoices and expenses claims that the finance office is so often characterised by, that take so much time to work through.
This means that inquiring families have a better understanding of the school by the time they speak with admissions and are more likely to be the right fit.  It shouldn't be a scary thing to say that you might not be the right fit for a family – and the authenticity a school portrays in it's messaging pays dividends in the long run.
5. Buyer beware
Since the arrival of web- and cloud-based products, software providers have been approaching schools with a variety of solutions to 'fulfil their requirements'. Great caution is needed to ensure that you are really upgrading and do not, in fact, find that your relied-upon functions are no longer available due to integration problems, limited features and manual uploads. Ensure you are able to test a system to check the user interface, for example, to see how intuitive it is, what sort of reporting is standard and how extensive is authorisation.
Conclusion
Correctly chosen true cloud accounting software is easy to use, scalable and cost-effective, allowing schools to manage their financial information effectively and efficiently – and securely. Senior staff can connect with their accountants and financial data whenever they need to, and information can be extracted in real-time, furthering the control of accurate decision making.
WCBS offers a cloud hosting solution for our passFINANCE system and, ahead of the launch of our true cloud HUBincome solution later this academic year, we have set up Focus Groups for independent school staff to join so you can share your thoughts on the future of income management.
Download information on Cloud Hosting.
Sign up here to join Focus Group.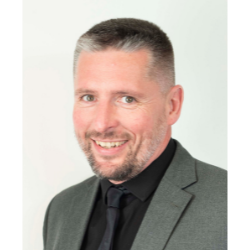 John first joined the WCBS Sales team in January 2009, and was appointed Sales Director in 2021 having previously been Head of the UK Sales Team.
He has worked with independent schools since 1997, so has a great understanding of how they operate and what they require from the EdTech industry.