Looking for an easy way to manage school income?
WCBS has partnered with sQuid – a leading online payment specialist who has been at the heart of education payments for over a decade – so we know how to help you manage school income effortlessly.
sQuid gives you the opportunity to simplify your daily tasks by allowing you to manage cash income in one system, reducing the time you spend managing payments for trips, clubs and other sundry items and providing you with the ability to communicate with parents.
Choosing sQuid SchoolPay to manage your school trips and offers income will enable you to:
Open up new revenue streams for all school-related income including fees, trips, clubs, transport and premises-leasing amounting to an estimated 20% increase in revenue.
Improve office efficiencies and cash flow by managing payments and administration online – saving you around 150 administrative hours and £2250 a year.
Increase parent engagement by creating and sending personalised messages & reminders.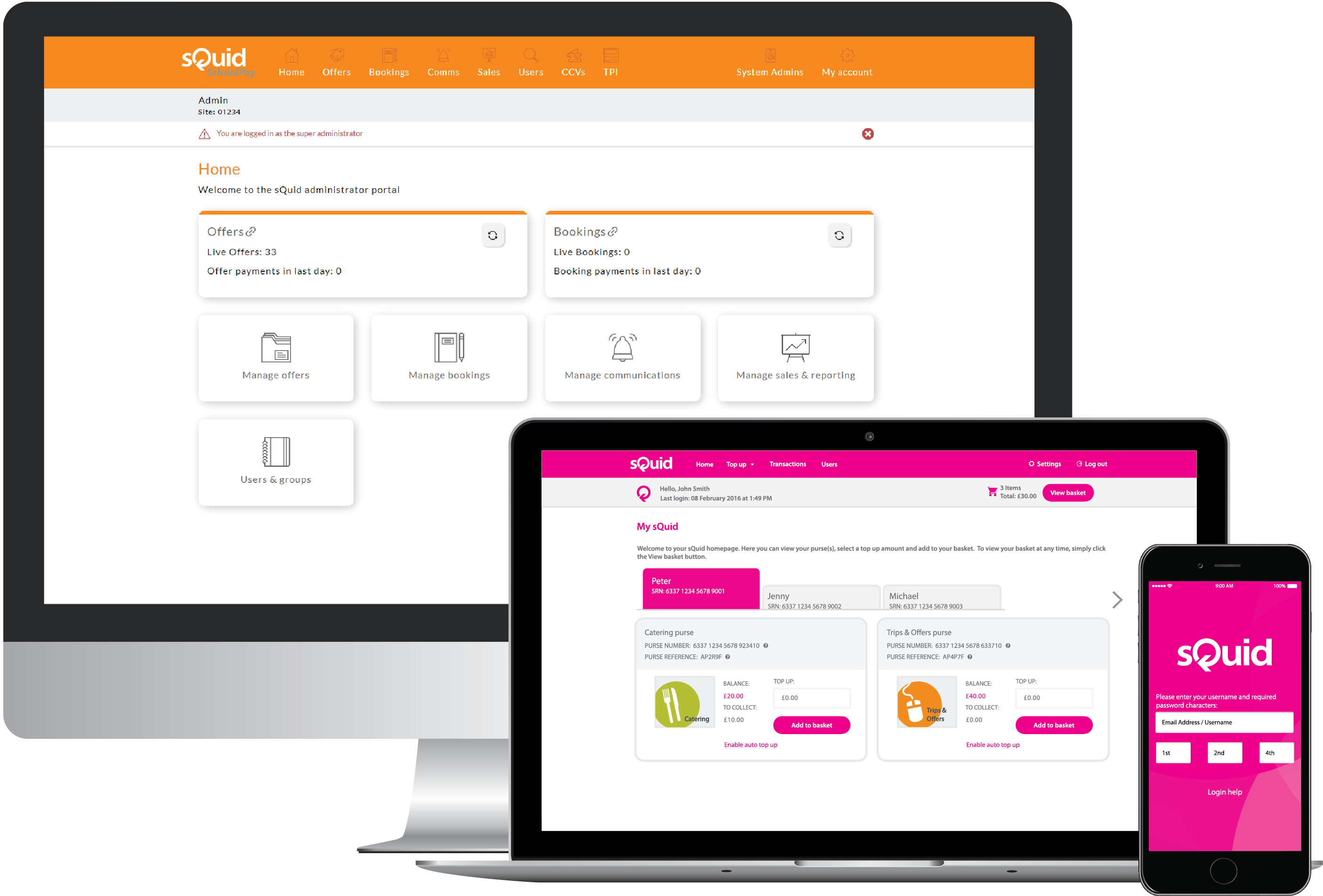 sQuid is a multi-use transactional platform providing payment and e-learning solutions for businesses, education institutions, governments, and non-governmental organisations. You can learn more by visiting their website.