May has been a busy month for WCBS sales team! We have been on the road again and have attended some great conferences. We attended COBIS, AMCIS, BSME and ISBA annual conferences in the last month.
Conferences are a great opportunity for us to get out and about and speak to so many like-minded individuals, all passionate about education in one room to share ideas and discuss education. Our main talking point from the events was introducing people to HUBmis and HUBadmissions. It is also a good excuse to learn from others, catch up with partners and enjoy what the conferences have to offer from keynote speakers to social events hosted at the conferences.
It's been a hard couple of years for Independent Schools and the education sector with so much change and uncertainty. It was great to meet so many new faces and catch up with old ones from across the world.
If you didn't attend any of these events, you can catch up on what we got up to below:
COBIS
Our first event was The Council of British International School (COBIS) annual conference. The event brought together International Schools in London, taking place on the 7-9th May, at Park Plaza Westminster Bridge, London.
Our CEO, Stephen Bilboe and Head of International, Will McNeil attended the conference.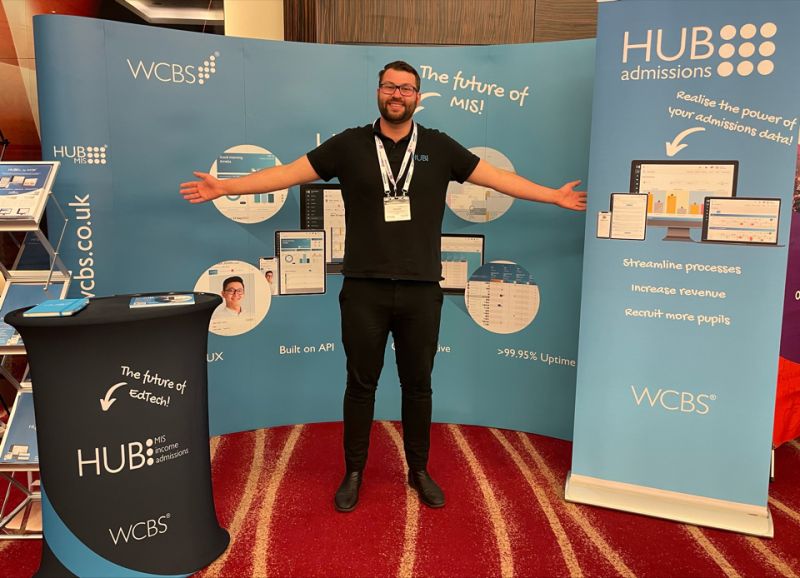 Will McNeil, Head of International
The night before the conference we hosted a dinner at The Middle Temple with our partners Edvectus. Which was an excuse to bring people together from across the world, before attending COBIS the following day. Before the pandemic we had a tradition with our partners whereby we would host a dinner the night before the COBIS conference. Therefore, this year we wanted to re-start the tradition again in a venue fittingly traditional and noteworthy. Many interesting conversations were had over the dinner in this amazing building.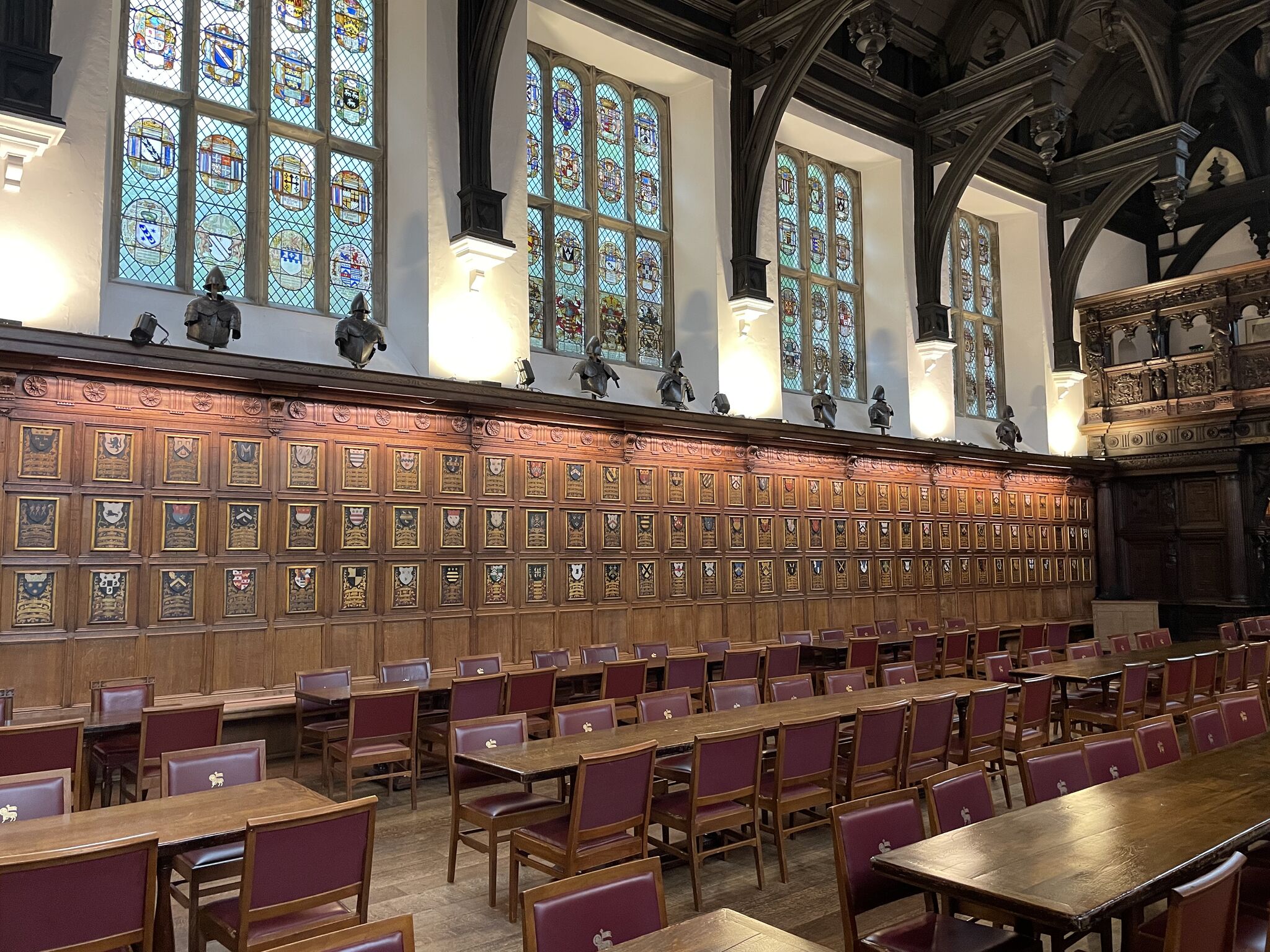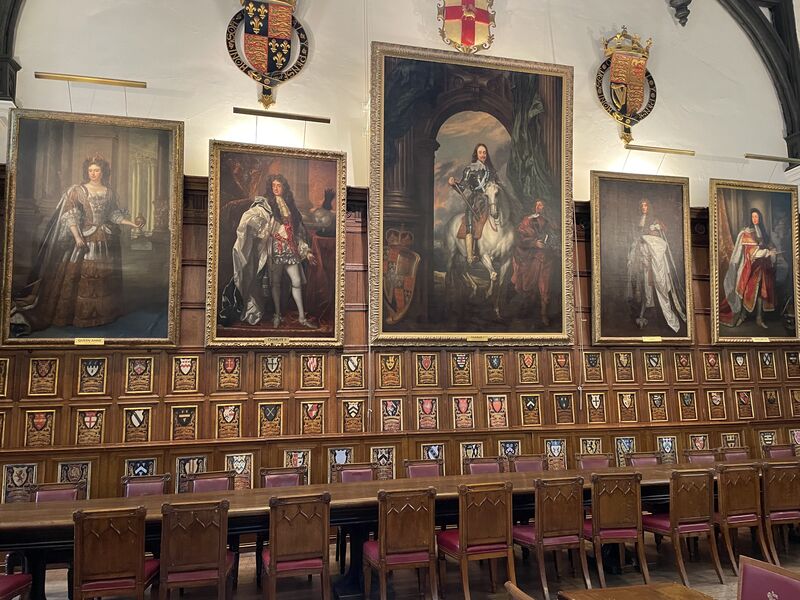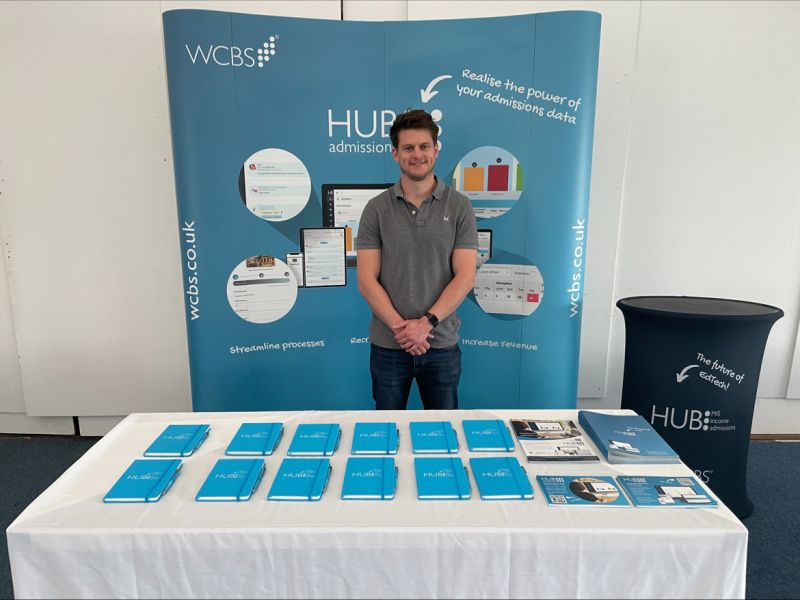 Cullen Connors, Regional Manager
AMCIS
The Association of Admissions, Marketing and Communications in Independent Schools (AMCIS) annual conference took place from the 9th to 10th of May in Cirencester. John Cannon, Sales Director and Cullen Connors, Regional Manager were in attendance to discuss all things admissions introducing HUBadmissions to many. It was great to see the shared excitement about our new product.
We're currently in a very exciting phase of HUB. We have just started our Free Trial for our newest admissions software HUBadmissions. With the first customers getting their hands-on software. We will be offering this trial to all our customers, keep your eyes peeled for your free trial date. If you're not a customer yet, don't worry you can also sign up for the free trial here.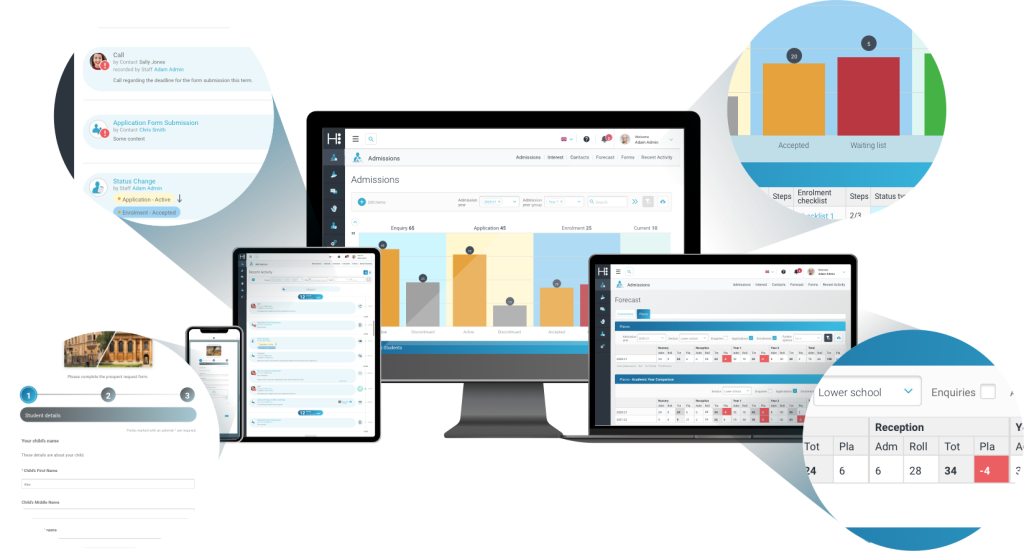 BSME
The following week we attended our first international conference in 2 years, we packed up our conference kits and headed to Dubai. Attending British Schools In the Middle East (BSME).
Stephen Bilboe and Will McNeil attended the event. The jammed packed conference was a brilliant event bringing together so many people. Many great chats were had about HUBmis and HUBadmissions.
While in the UAE both Stephen and Will had the opportunity to visit some amazing schools in the region and meet with many.
BSME conference and golf morning
ISBA
The final conference of the week was the Independent Schools Bursars Associations (ISBA) annual conference, held at the ICC in Birmingham. It was a good couple of days talking about all things finance. The conferences had some great speeches over the few days and WCBS got to exhibit alongside many others in the education sector
John Cannon, Richard Walling, Director of Customers Success, Oliver Rhodes, Regional Manager, and Andrea Hare, Finance Product Manager all attended to answer your questions.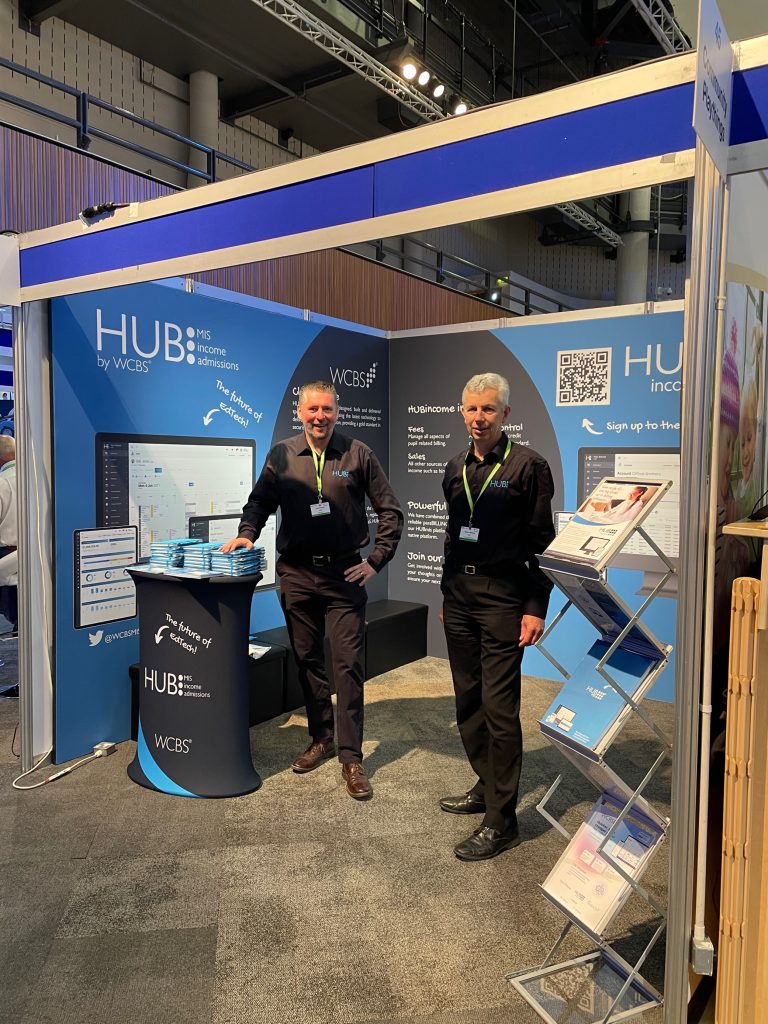 John Cannon and Richard Walling
We had a great couple of weeks out and about meeting so many of you. It is very important for us to meet so many of you out and about and get to know our customers at such great events. We will hopefully see more of you throughout the year.
Thank you to all who gave such good feedback on our products during the event and COBIS, AMCIS, BSME and ISBA for all hosting great events.
We've already signed up to attend the IAPS and HMC joint Annual Conference in Edinburgh in October, and look forward to seeing many of you there.

HUBadmissions is our next generation, cloud native Admissions solution, and schools are welcome to apply for the free trial we are offering. For more information visit our website or phone +44 (0)1458 833 344.