Managing the admissions team within an Independent School comes with plenty of challenges. The Head of Admissions is responsible for different tasks, including day-to-day enquiries and applications, admissions management, high-intensity participation in marketing activities, forecasting – and motivating the admissions team to make sure enrolment targets are met.
Try focussing on the follow 5 tips to maximise on your team's potential, and reach your Independent School's Enrolment goals:
Establish and optimise the recruiting team

Manage enrolment performance

Shadow coaching

Admissions leadership

Give admissions team the best tools to succeed
1. Establish and optimise the recruiting team
High performing admissions teams in independent schools consistently meet and exceed quotas, so managers need to know first what to look for when recruiting.
To identify the most suitable candidates, study the key characteristics which distinguish your best team members, including work ethic, motivation, resilience and integrity.
Then a great way to spot specific behaviour traits in an interview is to use the STAR method to gain a deeper understanding of the candidate's.
Specifically, STAR behavioural questions include the following:
(S) Situation Ask for candidate to describe a particular situation they faced.
(T) Task Get them to explain their responsibilities to meet the challenge.
(A) Action What did they do? Detail the process and the steps they took.
(R) Results Describe the results and If possible, use numbers or hard data (e.g. % increase the overall sales? What changed?)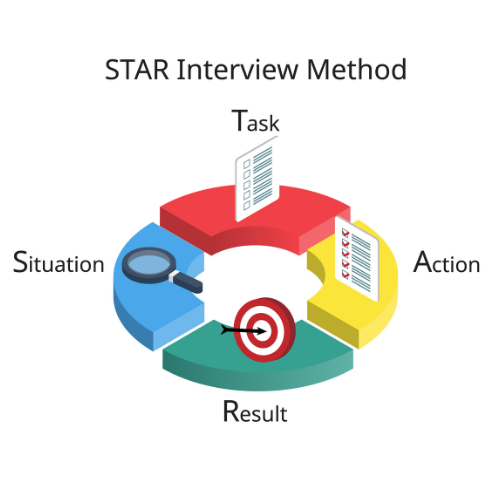 Through these types of questions, admissions leaders can gain insight into a candidate's background and determine if they have the ideal characteristics by evaluating their experience and behaviour in previous situations.
Also, the STAR process helps you discover how specific and detailed candidates are when answering behavioural-type questions, to demonstrate their claimed abilities with behavioural details.
2. Manage enrolment performance
Managing a typical admissions team of 3-5 people is a daunting task. What exactly should an admissions manager do every day? The classic definition of management is "achieving results through and with others".
The essence of daily enrolment management includes:
Communicate expectations so everyone knows what is expected of them and how they will be assessed.
Monitor and manage work behaviours so everyone knows what lead to positive outcomes and success.
Periodically review work results for timely corrective action and/or positive reinforcement.
Provide regular feedback to bring continuous growth, take stock of gains and losses, and share best practices.
Admissions leaders also need to systematically analyse the causes of performance gaps among team members. Sometimes the cause is "intrinsic" to the individual – eg, lack of skills or knowledge, attitude, motivation, etc. Other times, the reasons are "external"—for example, the team member doesn't understand management's performance expectations, lack of feedback, etc.
In either case, once they understand the root cause of the gap, admissions leaders need to be able to take appropriate managerial actions, such as coaching, counselling or communicating expectations.
3. Shadow Coaching
Perhaps the most infrequently used but very effective means of improving team skills is shadow coaching. That is, as a "shadow", the team leader observes their performance during phone calls or interviews with potential parents, and then gives feedback. Before the actual operation, the leader needs to reach a consensus to help their team member learn or improve specific admissions skills through regular "shadow coaching".
Follow a structured four-step cycle:
Provide an opportunity to practice
Get a commitment to use the new approach
Guide team members to be self-aware
Reinforce positive behaviour
The key purpose is to use positive reinforcement to strengthen the skills that admissions professionals are good at. Next, the admissions officer leads the team member to carry out the process of self-awareness. Make recommendations on how they can improve, if at all.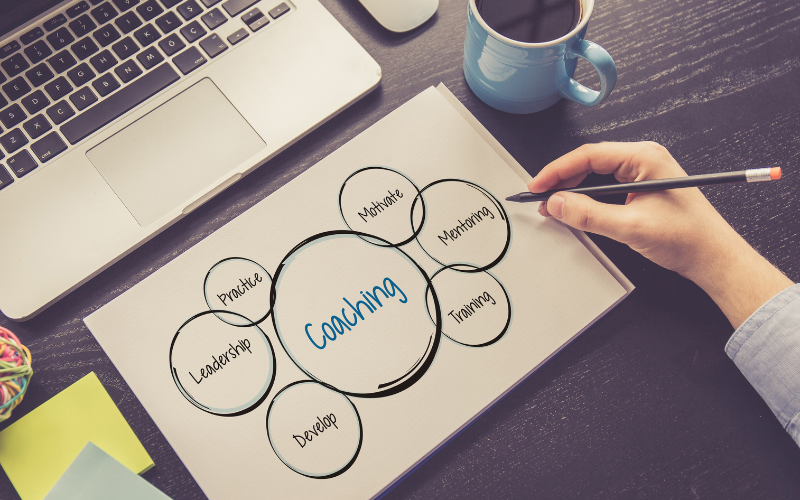 4. Admissions Leadership
Admissions leaders in independent schools can positively influence the behaviour and attitudes of their team to meet or exceed their performance goals. They know how to inspire and influence others to reach their full potential.
While admissions leadership has many different dimensions, the manager should excel in the following areas and set an example:
• Admissions Vision: The ability to communicate and execute the admissions vision provides focus and direction to the admissions team, which helps prioritise activities, motivate the team, and improve performance.
• Decision making: This is not always easy, but admissions officers need to carefully weigh the options to make the right decision. This is the best way to build confidence, self-esteem and trust.
• Influence: Be able to persuade, motivate and move the admissions team forward. Get a commitment from the admissions team to fulfil their leader's vision.
• Personal competency: Here is the final strength of admissions leadership and includes traits that are often difficult to measure and define, such as pride, fairness, and enthusiasm, as well as personal traits, such as management skills, presentation, and more.
5. Give admissions teams the best tools to succeed
In the process of managing enrolment performance, the collection and analysis of enrolment data has become crucial. This is helped by powerful admissions tools to provide relevant solutions so that data can be managed uniformly and efficiently to assist business judgment and decision-making and improve performance.
Make it easy for prospective parents to engage with your team, and provide them with the best first impression with HUBadmissions. Our software for independent and international schools professionally manages the entire applicant journey, from enquiry to enrolment all in one place.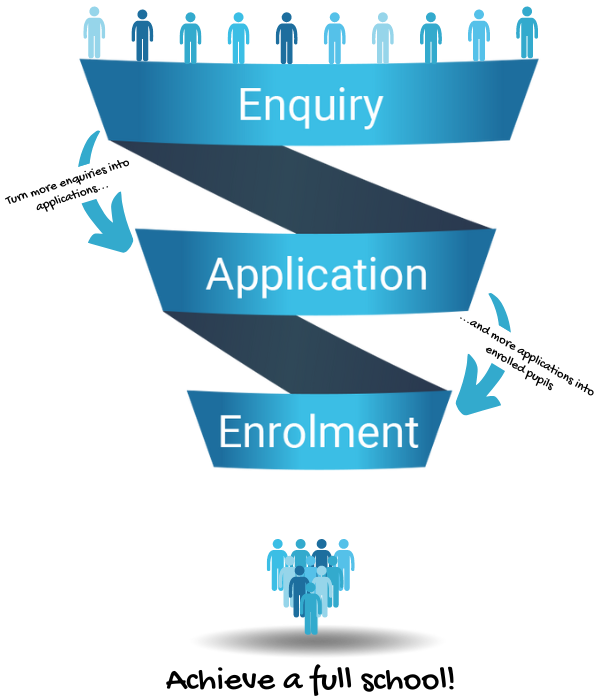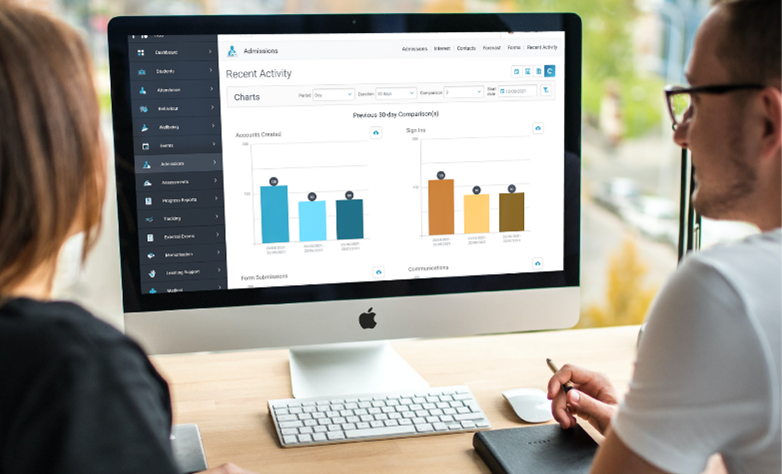 HUBadmissions allows you to gather all your enquiries in one place, capturing the necessary information to begin the admissions process. Create an applicant journey tailored to your school's entry requirements – no matter how complex the routes and stages are, with multiple customisable forms over which you have full control.