Three years in the making, due to circumstances beyond our control…
After a three year wait, we finally got our Comms and Team Building Day! This was the first time since before the pandemic that we'd had the chance to all get together – and as some of our colleagues live a fair distance away, it was such a great opportunity to all be in one place at the same time.
Actually, it was an afternoon event, and the Social Committee did us proud, especially with organising the team building activities which were really fun – and with prizes that helped to bring out just the right amount of competitiveness!
There were minibuses to take us to the venue for the 2pm start, kicking off with icebreakers including anything from:
"If you could choose to work in any other department at WCBS, which would it be?
to the more random (and thought provoking?) questions like:

"What is your favourite fish to eat, and your favourite fish to look at?"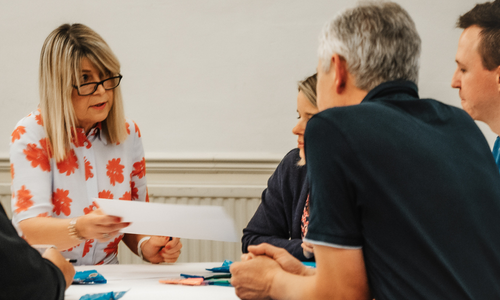 Then each of our Executive Team gave a presentation to make sure we were all up to speed with company information. We reflected on our past year's achievements, and shared our focusses for the next.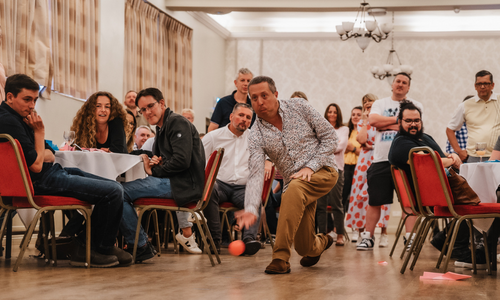 We then split into teams to consider our company values and whether these could be updated to better reflect us and our mission.
And after, it was onto the (not-so) serious stuff, as we were tasked with making paper planes, then a game of Skittles.

We won't bore you with details of the winners – there was enough glory on the day!*