How much could your school save with a self-service HR solution?
Input your school's figures into
our calculator to find out
*Don't use GBP? This calculator provides an estimate in your local currency, simply ignore the '£'
**Estimated figures based on potential time saved by using a self-service HR solution.
Cloud HR & Payroll
By introducing a self-service HR solution you can not only save your school thousands of pounds, you will also be providing your staff with a modern, more effective solution whilst freeing up time to focus on other value add activities.
Centralise employee records
Store all your employee records and documents, including letters, contracts and checks, in a Single Central Record. Employees with different positions can be stored against one record – no matter how many roles they perform.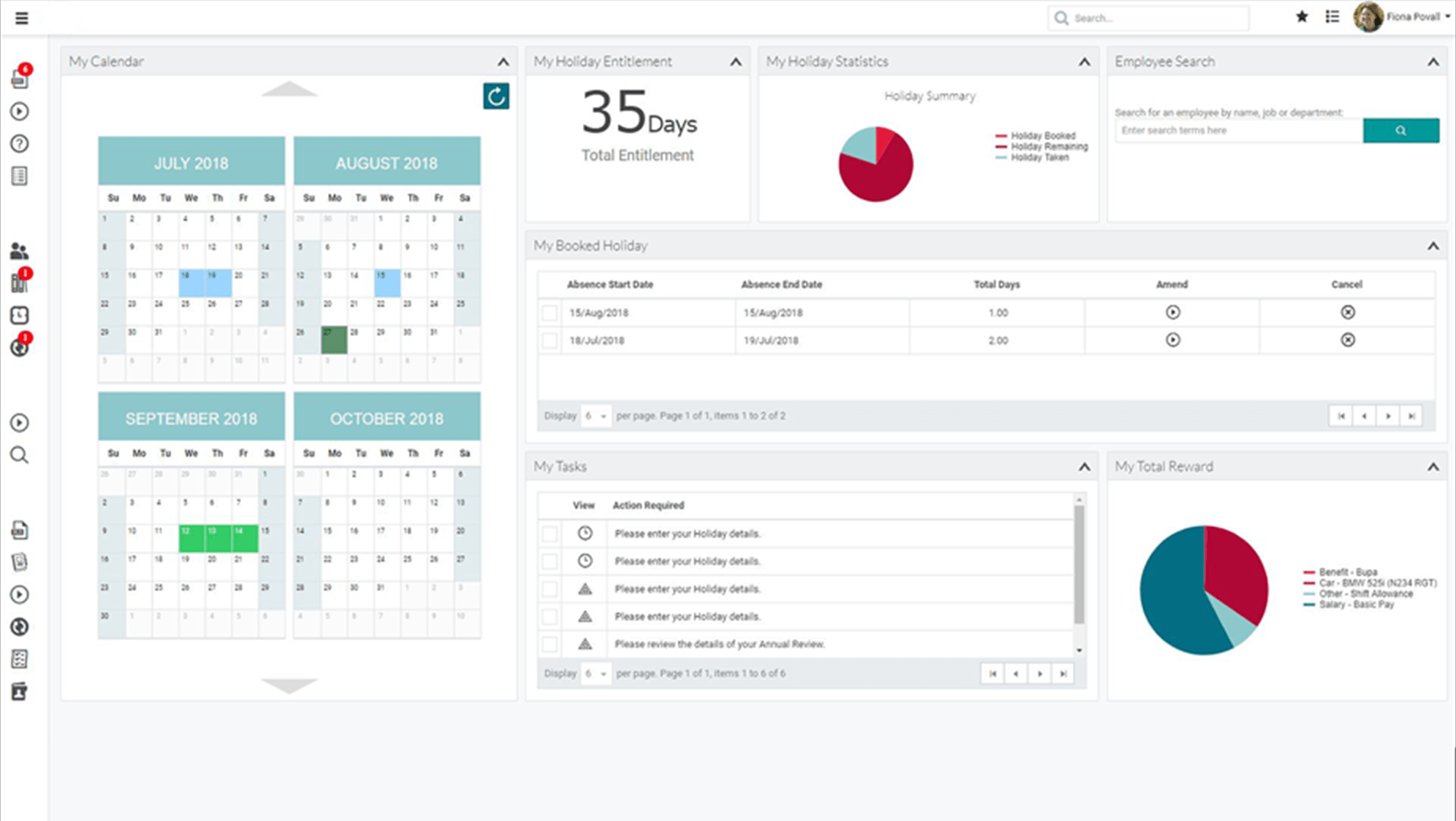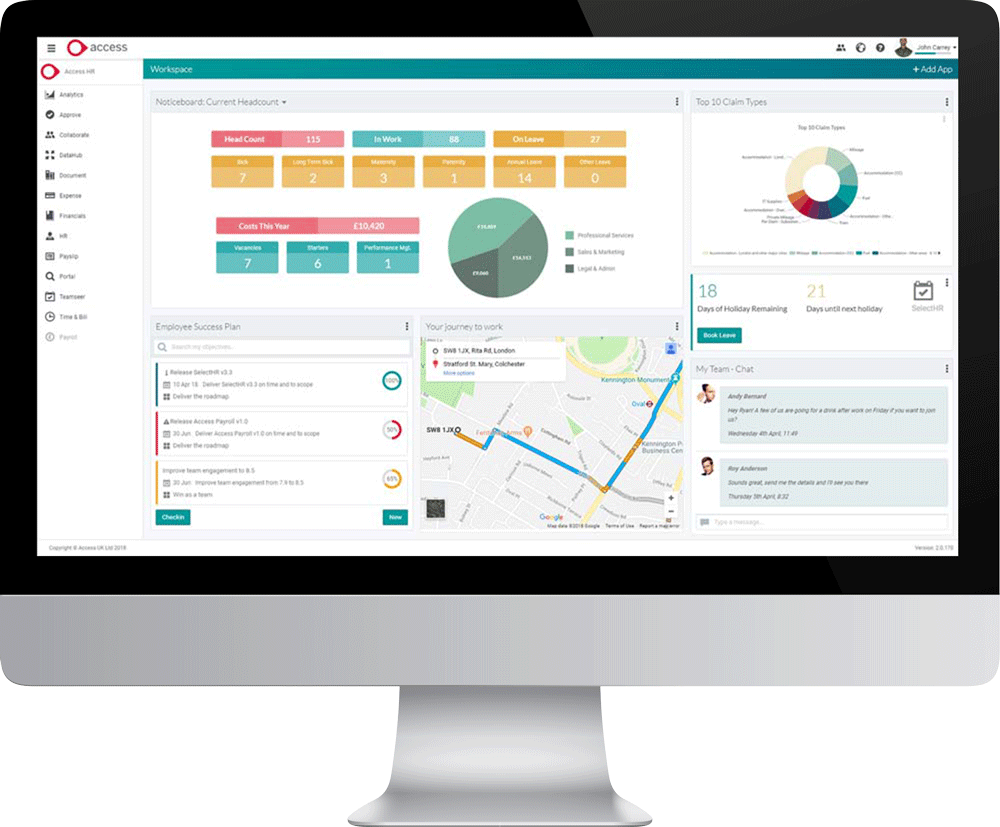 Access Workspace
Complete tasks and access information quickly and more easily. Users can self-serve, choosing apps that support the specific tasks they do most often. With its fully customisable interface and drag-and-drop personalisation, you can stay on top of all your different applications from one place – keeping you and your teams ahead of the game.
Powerful communication and collaboration tools make it easy and engaging for your team members to work together, boosting their efficiency and productivity as well as improving engagement and general well-being.
Use simple dashboards to represent your standard KPIs, with the opportunity to develop bespoke dashboards for more complex reporting requirements.
Simplify people management
Easily manage leave, sickness, expenses, timesheets and training either centrally or via mobile enabled self-service. The software automatically calculates Bradford Factor or your own sickness triggers to help you reduce absence. Plus, highly configurable alerts allow you to automate a vast range of tasks.
Effective recruitment
Review applications, shortlist candidates, book interviews and make offers directly from your HR system to streamline recruitment processes. You can define workflows for each vacancy, automate reference and background checks and feed candidate data seamlessly into the individual's Single Central Record when they start work.
Easy and accurate reporting
A suite of around 170 reports can be filtered within the system or exported to a variety of formats including Excel. Reports can be scheduled and automatically emailed to specified people, and bespoke dashboards support specific reporting requirements.
Employee self-service
Allow your employees to download payslips, amend their personal data, book annual leave and log their expenses, all from their desktop or mobile device.
Compliant & secure
The HR & Payroll software ensures you are always compliant, makes reporting and statutory returns easy, and protects all data with high security and automated backups.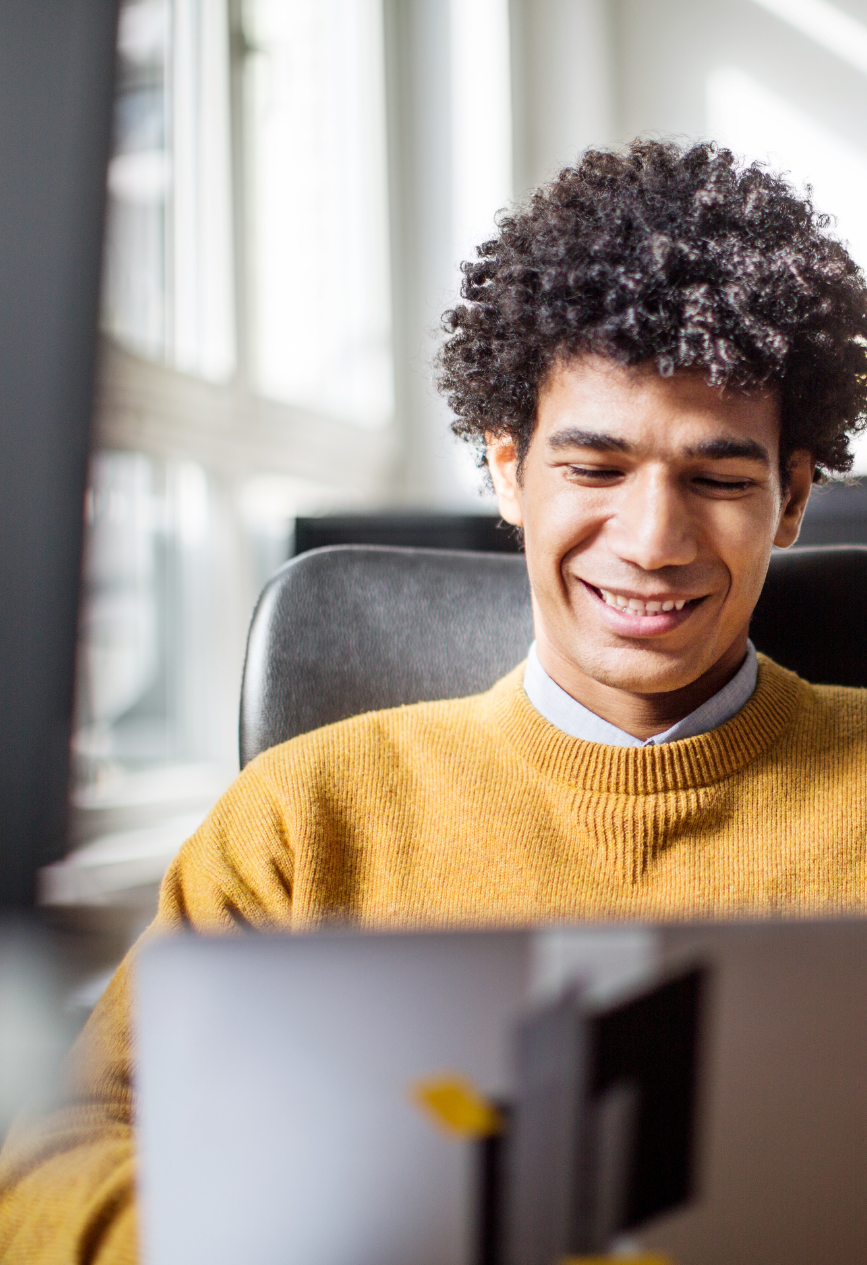 Recognised software
Be assured that you are inputting data into Teachers' Pension accredited and HMRC recognised payroll software. Plus, configure PAYE references for HMRC across multiple databases, auto-calculate and input pro-rata adjustments, backdated pay, sickness, nominals, payrolling benefits and much more.
Get in touch to start saving.
Get in touch to start saving.
Get in touch to start saving.
Join hundreds of independent schools who trust WCBS to deliver their finance software and ensure your Bursary, Payroll and HR departments continue to effectively manage throughout your school.
Get in touch to discover how WCBS Cloud HR & Payroll can offer your school more efficient and effective control.