Academic
Your Independent School deserves an MIS that improves your efficiency.
HUBmis
Many other providers have simply given their old technology a facelift. HUBmis was built from the ground up, on brand new technology and is the only cloud native Management Information System designed for Independent and International Schools. The MIS has been designed and built specifically for the cloud, and offers a digitally familiar user interface, with a 10x better user experience requiring little to no training, and has integration capacity with any third party EdTech product via API.
Admissions
A successful admissions strategy ensures your school's sustainability.
HUBadmissions
With only two thirds of schools meeting their enrolment goals, a successful admissions strategy ensures the future sustainability of your school. To achieve a full school, it's important to be proactive and engaging with prospective parents, and offer an easy and convenient application and enrolment process for them at your school. This way, you'll get fewer 'drop outs' and a speedier applicant turnaround. HUBadmissions can help you achieve this and so much more.
Finance
Financial Management of Independent Schools requires dedicated solutions.
HUBincome
HUBincome for Independent and International Schools will be available as a standalone income solution, or as an additional module within HUBmis. The solution will have the unparalleled billing power of passBILLING, comprising fees, sales, credit control and shop combined with the technological advancements and incredible user experience of HUBmis. HUB doesn't just look better, it improves security








and read and write API allows for deeper integration
An MIS should not limit options
Within HUB, we have focussed solely on three core areas: MIS, admissions and income. For everything else, we've built the platform on a read and write API, allowing for integration partnerships, which means schools can choose to continue using their favourite solution within other areas such as alumni or learning management.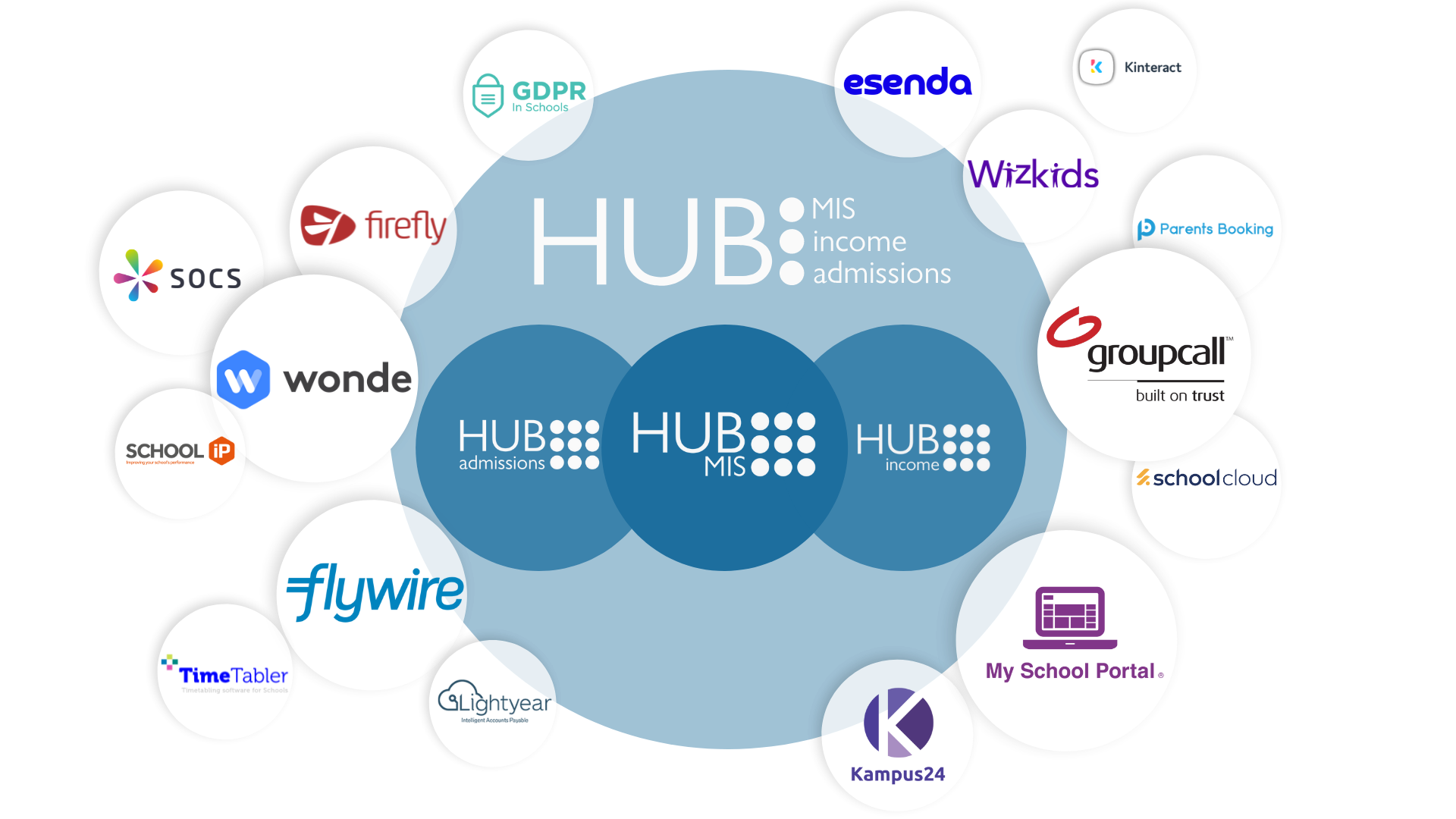 but don't just take it from us.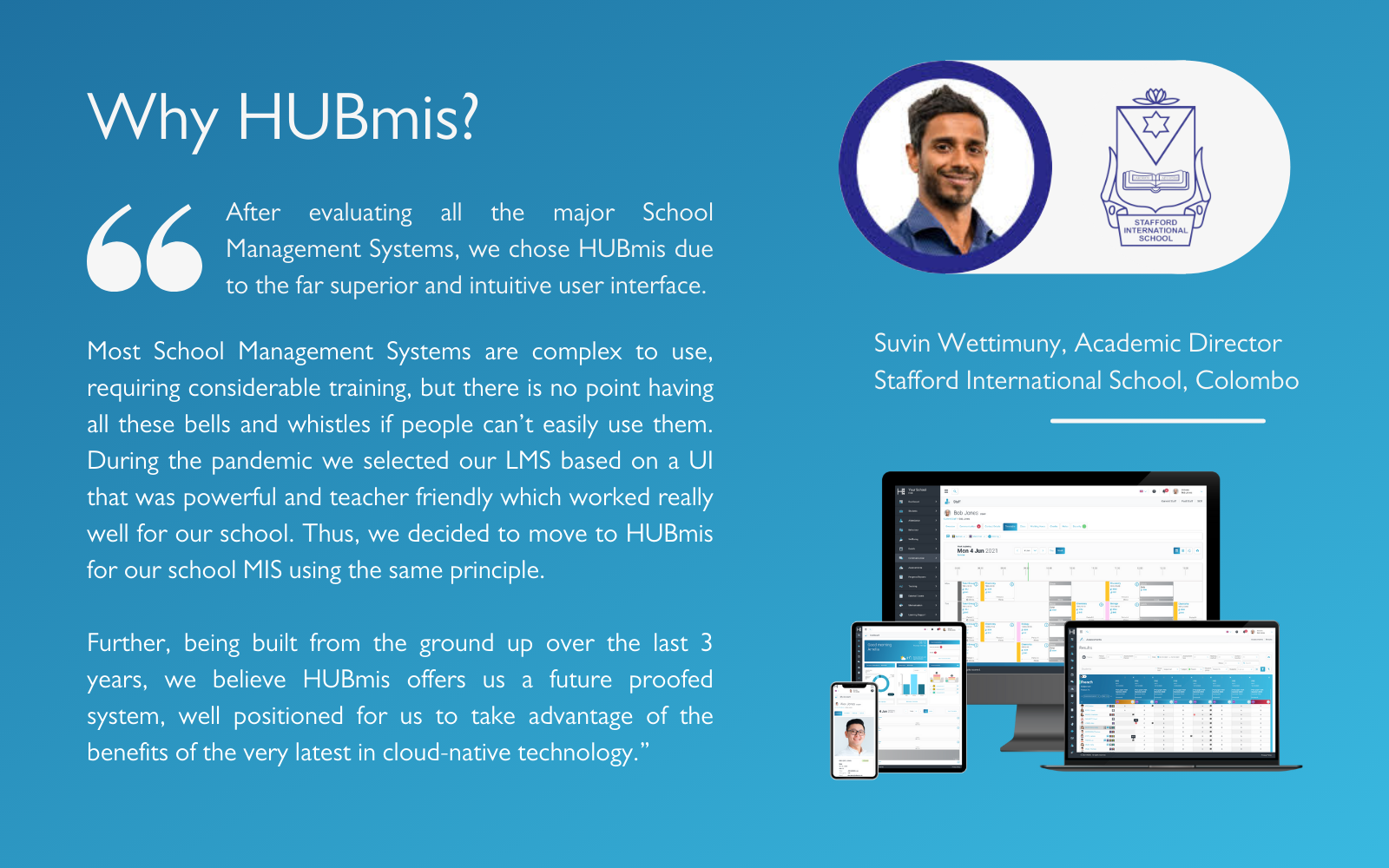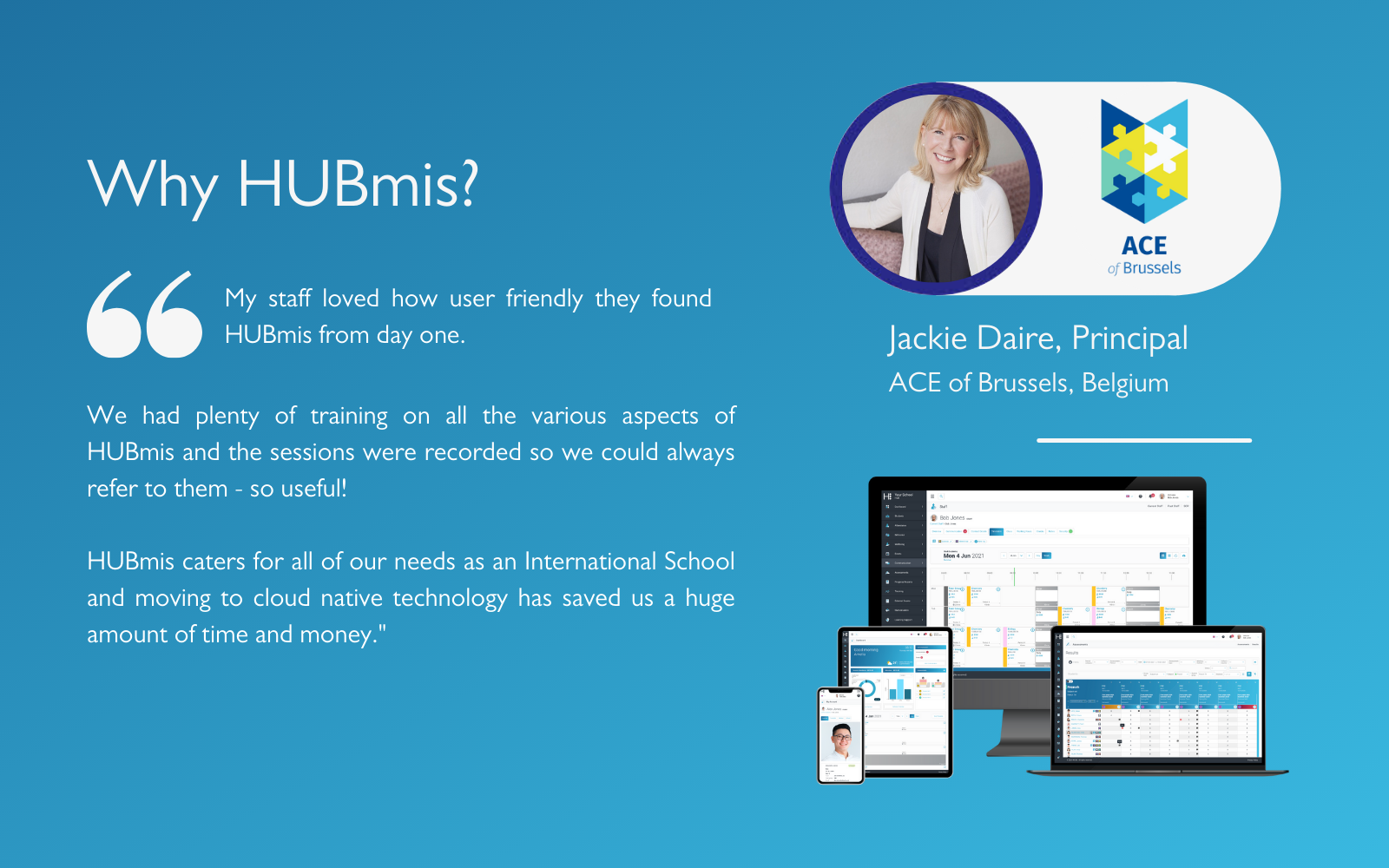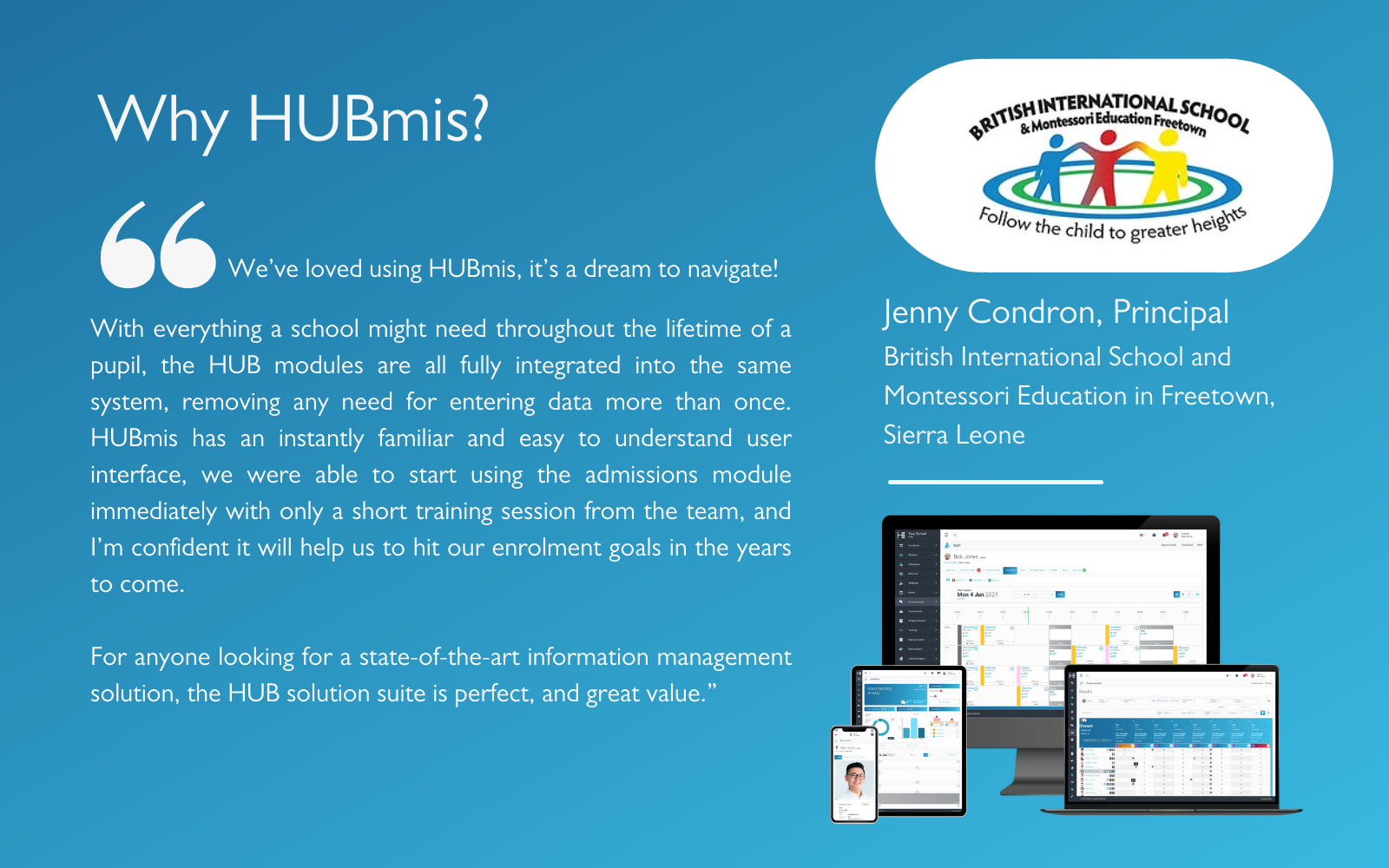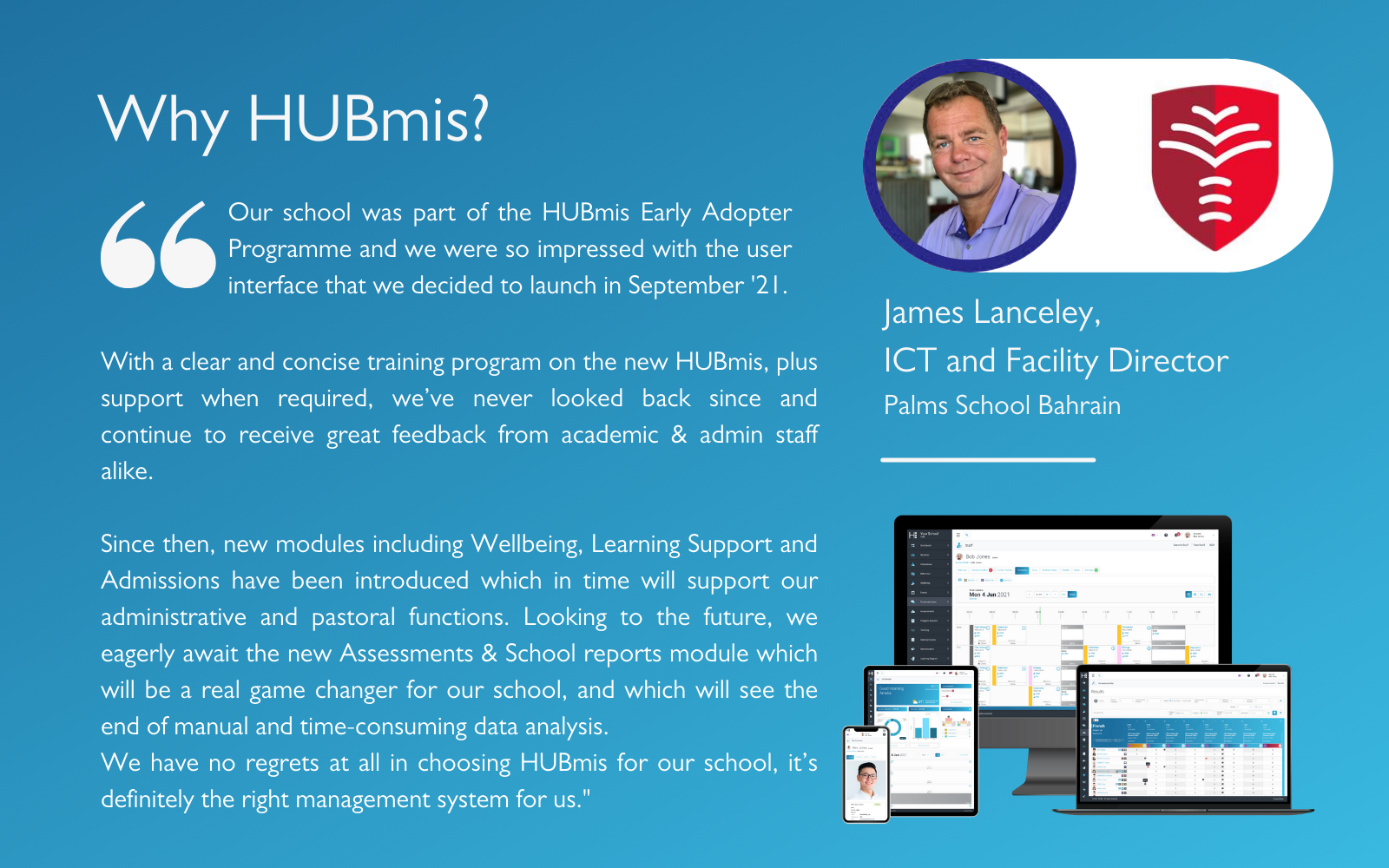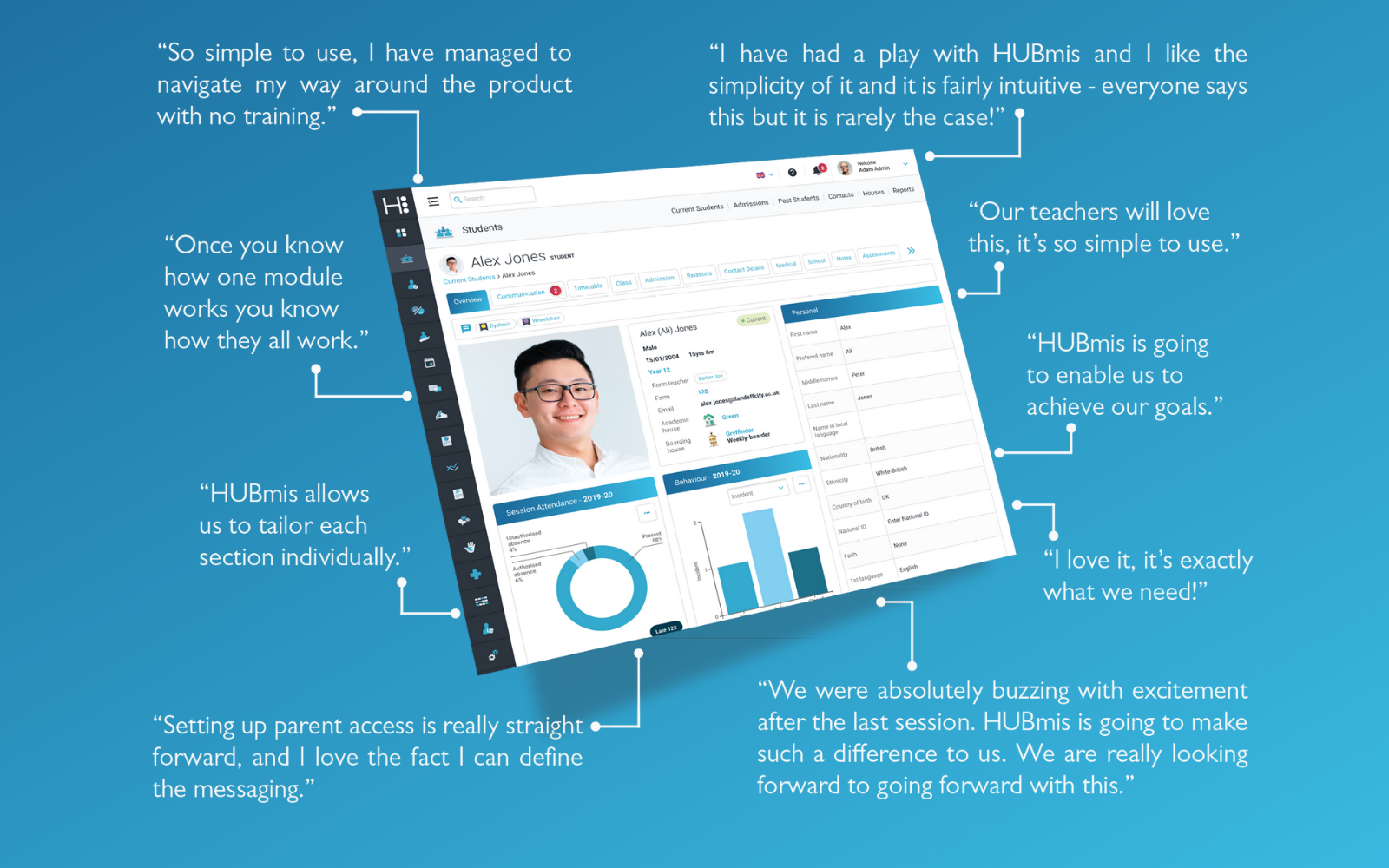 Fill in the form below to book a demo, and find out more about the future of EdTech.