Download the HUBadmissions Brochure
Say hello to the future of Admissions
With only two thirds of schools meeting their enrolment goals, a successful admissions strategy ensures the future sustainability of your school.
To achieve a full school, it's important to be proactive and engaging with prospective parents, and offer an easy and convenient application and enrolment process for them at your school. This way, you'll get fewer 'drop outs' and a speedier applicant turnaround.
HUBadmissions can you help you achieve this and so much more.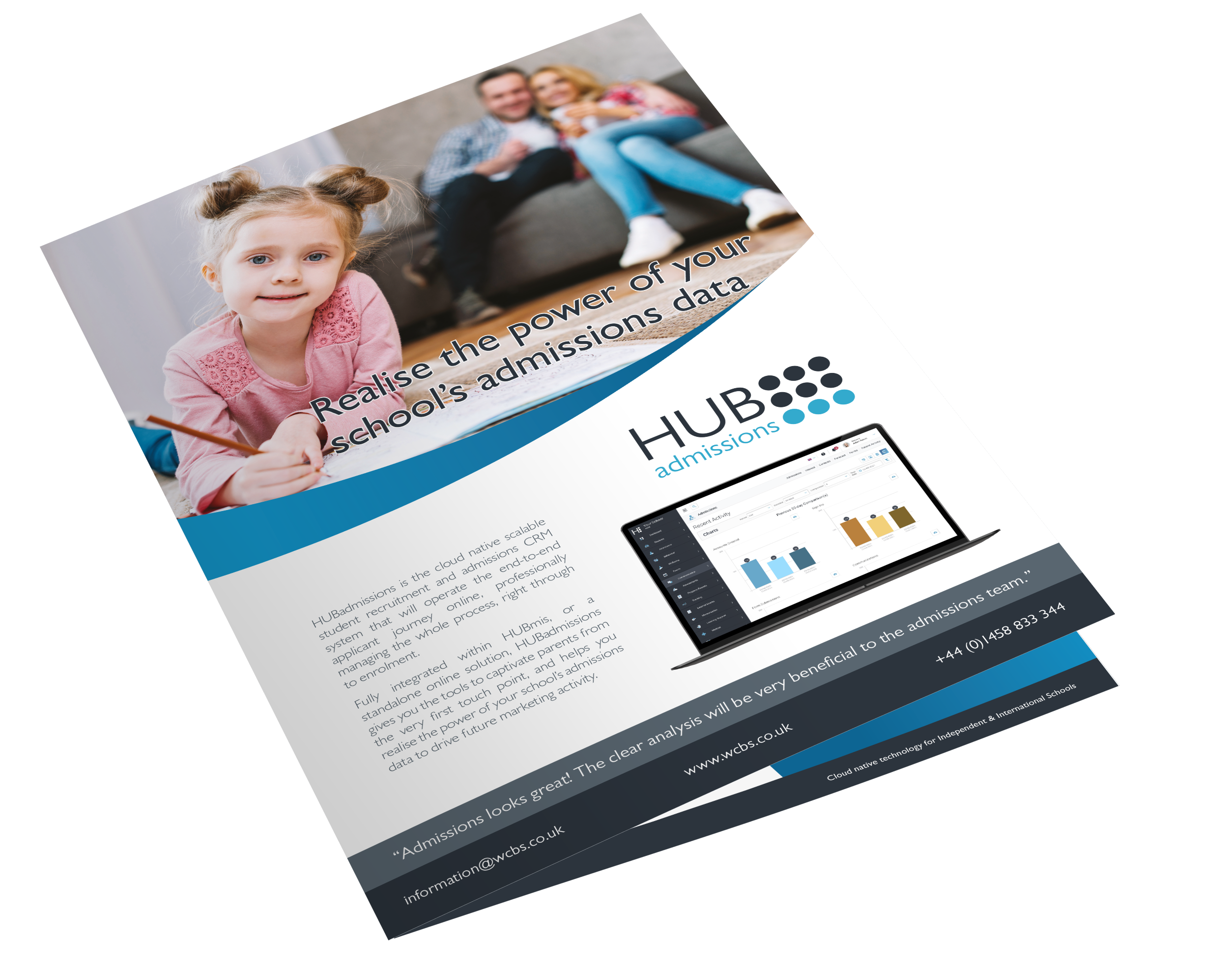 Download your copy of the HUBadmissions Brochure.